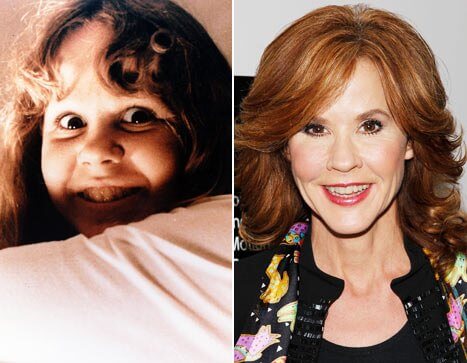 Linda Blair is an American actress. She is best known for acting possessed characters mostly in the horror films. She was born on 22 January 1959 (age 61 years), St. Louis, Missouri, United States. Height 5′ 2″. Her parents are Elinore Blair, James Blair. Siblings are Debbie Blair and Jimmy Blair.
She was first introduced as child model and then as actress. From the age of five she had to get used to spotlight, out of 600 applicants she was selected for the role of Regan, as possessed child in the film The Exorcist (1973).
Acting credits :
Linda quickly rose to international fame, won the Golden Globe, and seemed to be set to take the Academy Award for that role, but when it leaked how some parts of the role were not performed by her (the demonic voice was dubbed by Mercedes  Mc Cambridge, and eight seconds of a stunt dummy were used). She is an Actress, Author, Activist & Humanitarian.
Over the next few years she had no trouble securing lead roles in a number of pictures, including the highly successful television films Born Innocent (1974) (the #1 TV movie of that year) and Sarah T. – Portrait of a Teenage Alcoholic (1975), as well as the Exorcist sequel Exorcist II: The Heretic (1977).
Linda Blair career and Incidents: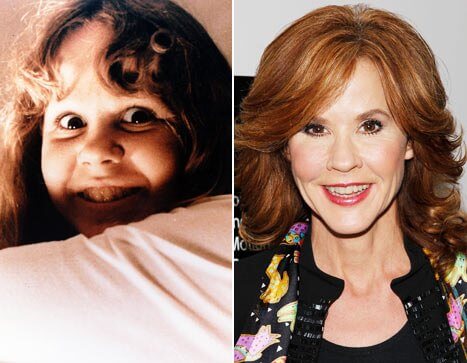 However, Linda Blair was peer pressured into buying cocaine at the age of 18, it led to an arrest and subsequent sentencing to three years probation. The much-publicized drug bust caused Linda to be blacklisted in Hollywood, and her career was soon reduced to B-movies and occasional TV guest appearances only.
Although her career never returned to its former glory, Linda proved to be a good sport about embracing the change, and out of the '80s emerged lead roles in two cult classics: the women-in-prison film Chained Heat (1983) and the femme fatale vigilante action film Savage Streets (1984). She continued acting in numerous films throughout the '80s and '90s, including the Exorcist spoof Repossessed (1990).
In 1997, she also took to the Broadway stage and starred as "Rizzo" in the revival of "Grease." She received widespread mainstream attention again in the 2000's with the theatrical re-release of the Exorcist, followed by a hosting job on the hit Fox Family TV series Scariest Places on Earth (2000). Linda had became a Hollywood icon for over 40 years. Let us know Linda Blair and acting credits.
World Heart Foundation:
First love of animals that has ultimately taken  center stage in her life. She now runs the Linda Blair World Heart Foundation, a non-profit 501C3 tax deductible organization dedicated to rescuing and rehabilitating abused, neglected, and abandoned animals from the harsh streets of the Los Angeles area, as well as from the overcrowded and overwhelmed city and county animal shelters. She works and lives on the 2-acre rescue sanctuary full-time in California, which was featured on The Today Show in a segment titled "From Devil to Angel."
Her father, James, was an executive headhunter. Her mother, Elinore, was a real estate agent. She has a brother, Jimmy, and a sister, Debbie.
 Linda Blair Bio and Other activities
Dated Rick James. James' 1983 hit, "Cold Blooded," was supposedly about his and Blair's brief romance. Owns her own clothing line called Linda Blair's Wild West Collection.
Did a lot of her own skating in Roller Boogie (1979) and consequently  developed bursitis in her hip.
Linda has won numerous awards for her work as an animal rights activist from organizations such as P.E.T.A. and also lends her name to helping stop animal abuse around the world.
One of Linda's pet dogs was stolen from her, and ever since she has become involved with stopping animal/pet theft.
She's written a book about veganism called "Going Vegan!".
Her frightening turn as "Regan MacNeil" in The Exorcist (1973) was ranked #9 on the American Film Institute's villains list of AFI's 100 Years… 100 Heroes & Villains (2003).
Awards and acting credits:
Golden Globe Award for Best Supporting Actress – Motion Picture
Won the Presidential  Fitness Award during her early teens.
Ranked  # 36 in VH1's list of the "100 Greatest Kid Stars".
Founder  of "The Linda Blair World Heart Foundation," which advocates the rescue and adoption of animals.
After Hurricane Katrina, she personally rescued and transported 51 displaced dogs that had been left to die.
Her life's savings have all gone to charity and animal welfare.
Was one of the celebrities to fight against the FDA's Nutritonal Labeling and Education Act of 1990, which involved an agenda to restrict the rights of American citizens to purchase natural herbs and vitamin supplements.
Along with other celebrities like Whoopi Goldberg and Randy Travis, Blair helped to fight back this legislation at the time, but the agenda is still being pushed today by both the FDA and the United Nations' Codex Alimentarius program.
Throughout the years, she has worked with Elizabeth Taylor, Martin Sheen, Anthony Hopkins, Kirk Douglas, Richard Burton, and Leslie Nielsen.
Currently developing a remake of Hillbillys in a Haunted House.