Chocolates are what everyone loves. Many are bought and eaten from the outside. However, if you have a little creativity, these can be made at home. Add almonds to add some health to it .. Almond Chocolate .. Learn how to make this recipe ..
(Serving: 4)
The Main Material
1 cup dark chocolate
For The Main Dish
1/2 cup roasted, ground almonds
Step 1:
Add dark chocolates and blend them for 30 seconds, stirring well. Let it simmer for another 30 seconds and mix well. In doing this, the chocolate melts nicely.
Step 2:
Do not take a bowl, add melted dark chocolate, fried almond powder and mix well. Make sure that these ingredients are well combined.
Step 3: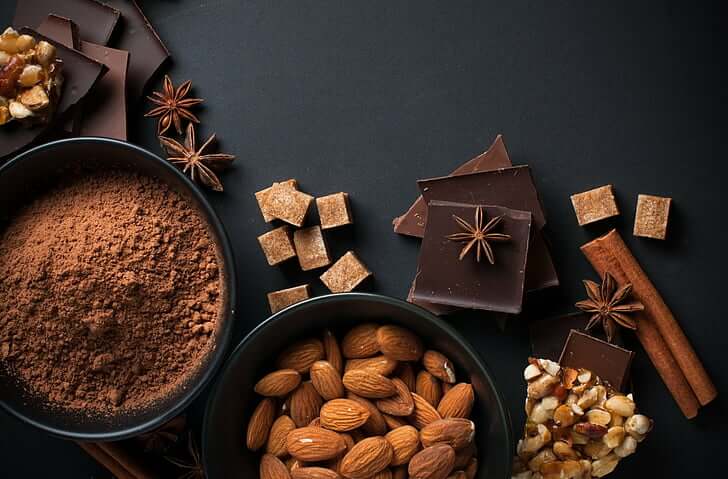 Now take the chocolate molding tray and mix the chocolate mix in it. Make the paste evenly and freeze it in the freezer for 10 minutes.
Step 4:
It's Almond Chocolate Cookies Ready .. !!