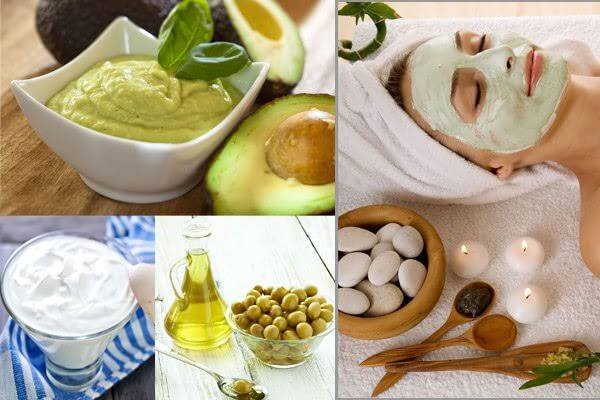 Today there are a wide variety of beauty products available on the market. But the reality is that the most effective products can be found in your kitchen. Have a look on these beauty tips from kitchen.
So is! If you want to improve your beauty routine, save money and obtain great benefits for your skin without damaging it, leave behind expensive cosmetics.
Pay attention to these beauty tips with products from your kitchen that you will see below.
Beauty tips from kitchen are here as follows:
Ice cubes
In addition to chilling drinks, ice cubes play an important role in skin care . Rub the ice cubes on your face after cleansing and before applying makeup.
Ice will help diminish the appearance of large pores. In addition, they are super effective in reducing acne.
Baking soda
Baking soda is your kitchen's best kept secret. Not only is it ideal for cleaning the home, but it also has great benefits for your beauty routine . This product helps to lighten nails and whiten teeth naturally. You can also use it as an ingredient in a facial or hair mask.
Uses of baking soda for beauty
The baking soda has numerous benefits for cleaning, cooking and believe it or not also for the skin. If you want to save money by avoiding spending on expensive beauty products and still maintaining a good skincare routine , you should read about the uses of baking soda for beauty below.
As an exfoliator
One of the best beauty uses for baking soda is for exfoliation. Mix water with baking soda and you will have an excellent paste to exfoliate your skin . Use three parts of baking soda to one of water. Easy and simple, you'll get a great scrub without spending money!
To remove blackheads
Baking soda is ideal as a facial scrub to remove blackheads . Its hard texture helps clear clogged pores. To do this you have to mix a tablespoon of baking soda with ¼ cup of milk and apply to the skin. Rinse and you will see the amazing results.
Sugar
Sugar is a great natural exfoliator . You can use it to exfoliate your skin and body gently and it will be more beneficial to your skin than chemical scrubs. If you combine it with essential oils like olive, you will have a great mix for your skin.
Tea
Tea bags and tea in general are also great for your beauty routine. You can use tea bags to remove dark circles or to relax your eyes. You can also use green tea as a toner to refresh your skin.
Green tea is also good for protecting you from the sun and you can spray it on before applying sunscreen to your body.
Lemon
Lemon is another great ingredient in the kitchen. It has antibacterial properties that help treat acne and blackheads . You just have to apply the lemon on your face in circular motions. You can also use it as a face mask if you combine it with other ingredients like honey.
Lemon juice also has great benefits; Helps treat oily skin , give your face a radiant glow, and even whiten teeth.
Honey
Honey is another ingredient that you can use to give your hair shine . It can be used as an ingredient in a facial scrub to remove dead cells.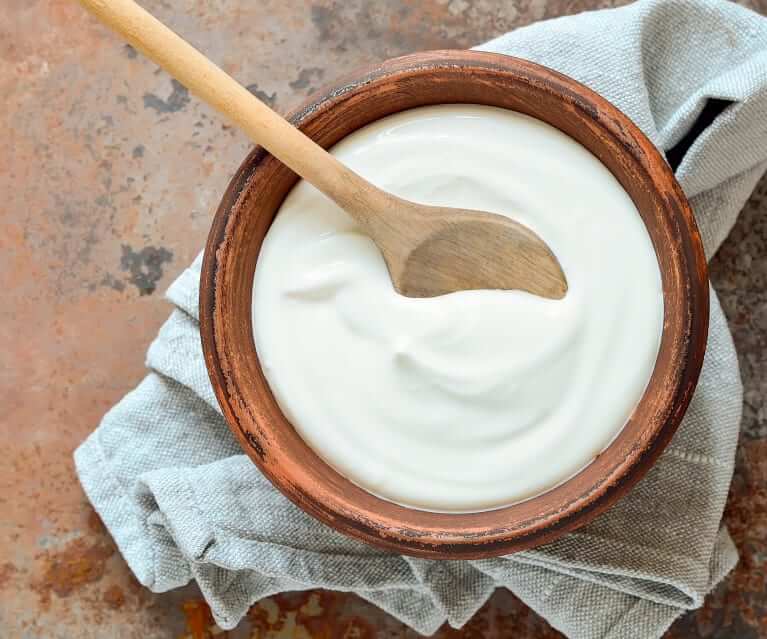 Yogurt
Another ingredient accessible in every kitchen is yogurt, which can help you if you have a rash. Also, you can mix it with ingredients like honey for a facial mask , since it helps fight wrinkles and keep the skin firm and moisturized.
Coffee
Coffee also has great natural benefits for our beauty routine . You can use it as a hair mask to give it shine and life as well as moisturize it if it is dry and damaged. Coffee also helps fight cellulite if you mix it with other ingredients like wine for a natural scrub.
Coconut oil
Coconut oil has many applications for our beauty. You can use it as a conditioner for shiny, radiant hair or as a body moisturizer. It also works to spice up dry hair and can even be used as a shaving cream.
Chocolate
Chocolate, in addition to being a delicious dessert, has great benefits for the skin . You can create your own chocolate face mask; Combine it with other natural ingredients such as yogurt or oatmeal and you will notice your skin soft and fresh.
As you can see, the daily and accessible ingredients in your kitchen can become incredible beauty treatments . Do not hesitate to incorporate them, since their benefits are natural and do not damage the skin.