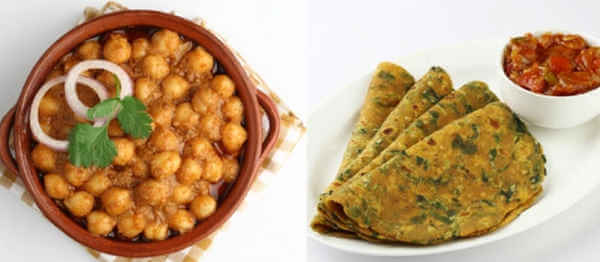 Most people start losing weight as a resolution. Consider adopting a new diet. Plan to eat only healthy foods. Lean on low calorie ingredients. But if they are not delicious, the story will start again.
Tell them how to cook delicious dishes with healthy ingredients .. There are many who put aside their diet resolution. So who says this diet is not the original taste? Here we do not have to compromise on taste. In addition to its health, we now learn about the cuisine. Due to its high protein content, you can easily lose weight. To reach your daily protein level .. No more need to rely on powders. And do you know how to make these dishes?
Paneer Mathe Roti
Required
In the low-fat paneer – half a cup
Methi leaves – Five tablespoons
flour – three quarters of a cup
oil – about half a teaspoon
low-fat yogurt – tbsp
chili powder – half teaspoon
turmeric – pinch
asafoetida – a pinch
sugar – half a teaspoon
salt – enough
Manufacturing:
Place all ingredients in a bowl and mix well. Knead the lid and add the lid and set aside for ten minutes. Then make this mixture into six equal parts and make chapatis. Roast them with a little oil on a nonstick pan. This includes a roti 79 calories. So take it according to your calorie count.
Onion soup
Required
Onions – four
butter – half a teaspoon
olive oil – a little sprayed
white wine – three tbsp
chicken stock – four cups
salt and pepper powder – enough
garlic paste – teaspoon
cheese fry and baked toast
Manufacturing:
Take a pan with a fatty foot. Then add the garlic paste and fry the onions. Put on white wine after roasting for twenty minutes on low flame. Once it turns golden, put the chicken stock in it. Vegetable stock can also be used if desired. Once this is melted, add enough salt and pepper powder to serve. One cup of this soup yields 271 calories.
Quinoa risotto
Required
Quinoa – cup
olive oil – tbsp
onion – one
garlic paste – tbsp
trumpets – ten
white wine – cup
chicken stock – one and a half cup
salt and pepper powder – enough
cheese – two tablespoons
Manufacturing
Rinse the quinoa with water. Mushrooms should be soaked in hot water. Take olive oil in a pan and fry the onion and garlic. Roasting on a low flame keeps them from fading. Once the onions are roasted, add the mushrooms and white wine. Add quinoa in it and boil it for a while. After some cooking, add salt to it. Then pour in the chicken stock and keep it until the quinoa is cooked. Finally add the pepper powder. If you take a cup of this risotto, it has 280 calories.
Oats moong dal tiki
Required
Pesara dal – half cup
oats – half cup
yogurt – two tablespoons
onions – three tablespoons ginger
– half teaspoon
chat masala – two teaspoons
chilli – two teaspoons
garam masala – a quarter teaspoon
turmeric – a quarter teaspoon
gingerbread paste
– two teaspoons Spoons
salt – enough
oil – two teaspoons
Manufacturing
For this purpose, add pesara dal in a cup of water and cook well. Mix the water and then hold the mixer. Add the oats and mix well with this paste. Then combine all the other ingredients into twelve equal parts. These parts should be tickled. Roast them with a little oil on a nonstick pan. Putting the lid in the middle will make the ticking easier. Serve with green chutney or worn fruit chutney after turning golden. This includes 54 calories per ticket.
Dahi Chana Curry
Required
Soaked Peanuts – black
cumin – half a cup of
mustard – a quarter of the black
bay leaves – the
chilli – two
asafoetida – a pinch
of ginger, green chilli paste – teaspoon
chili powder – teaspoon
turmeric – a quarter teaspoon
of yogurt – cup
peanut flour – three tablespoons
d y – Four Table Spoons
oil – two teaspoons
salt – enough
Manufacturing
First, put oil in a pressure cooker pan. Then add the peanuts, ginger green paste, chilli, turmeric, salt and two cups of water. After the peanuts are cooked, remove the lid and pour the yogurt. Next it should be mixed with peanuts. Then cook for four to five minutes. Then add the cilantro and garnish. This curry fits all four. It contains six hundred calories. That means each person gets 150 calories.