While looking up the benefits of Multani mitti, I was reminded of my early years at home and the times I would glare at the television, intrigued by advertisements endorsing beauty products. So much so that I would go up to my father and insist that he gets me those gels and creams which my mother would vehemently brush aside. My mother has been a religious believer of natural ingredients. "Your beauty kit is inside here, here in the kitchen," she would say. I now recollect her saving bits and pieces of tomatoes, cucumber, some lemon juice and use them on her skin.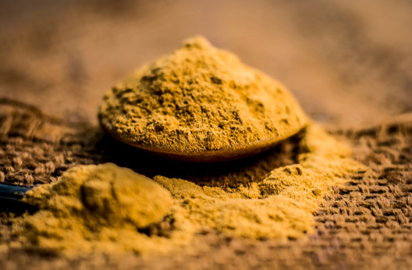 Benefits of Multani Mitti
Other than those, there were other herbal ingredients that I could find in her inexpensive, humble vanity box, such as masoor dal powder, besan (gram flour) and sandalwood powder. I didn't realise the power of natural ingredients then, but only now I can see through the commercial facade of beauty industry. Almost all beauty and cosmetic products claim to have natural extracts in their products. If natural is the way to go, why not embrace it in its rawest form?
One of the ingredients that still exists in my mother's beauty kit till today is multani mitti. She would simply mix it with rose water, milk and even glycerin and apply it on her face. According to her, there is no better cure for most skin related issues than multani mitti. After trying almost every cosmetic cream on my adamant acne-proned skin, I resorted to applying multani mitti on my face, and it worked like magic! The benefits of multani mitti are making it a global rage too. It is used for a variety of skin woes.
Here Are Some Benefits and Tips On How To Use Multani Mitti For Well Rounded Beauty Regime:
Also known as fuller's earth, multani mitti has been used to get rid of skin issues and achieve radiant, blemish-free skin since ages in India. It is one of those age-old tips that has been handed over generations. Multani mitti is a great agent to clean, exfoliate and nourish your skin. It has active elements that effectively absorb oil, dirt, sweat and impurities, leaving the skin clean, soft and supple. One of the best things about the ingredient is that you can use it with a host of other ingredients to suit your skin type and achieve desirable results. Our skin experts have shared different ways in which you can make use of fuller's earth and make it an active part of your beauty regime, but before that, here are 10 reasons why you should get some:
Benefits of Multani Mitti for face:
1. Multani Mitti is known to fight acne and pimples
2. Removes excess sebum and oil
3. Deep cleanses skin removing dirt, sweat and impurities
4. Evens out skin tone and brightens complexion
5. Treats tanning and pigmentation
6. Effective in treating sunburn, skin rashes and infections (multani mitti is an effective cooling agent)
7. Can be used in cold compresses to treat skin inflammation and insect bites
8. Facilitates blood circulation, leading to radiant, glowing skin
9. Fights and helps in keeping away blackheads/whiteheads, blemishes, freckles, pimple/acne spots
10. Has antiseptic properties
Experts Tips: How to Use Multani Mitti
For oily skin
Mix equal quantities of orange peel powder and multani mitti, blend the two together with the help of rosewater, apply on your face, let it dry and wash off.
Deep Exfoliating Face Mask
This good-for-all-skin-types face mask helps in removing dead skin and dirt off your face. All you need is one tablespoon of lime juice, brown sugar and sabudana and one teaspoon of multani mitti.Mix sabudana and lime juice and add in a pan, and let it thicken over a low flame. Keep stirring, then take off the gas and let it cool. Now, add sugar and multani mitti, mix well. Massage on your face avoiding eye area and leave it for 10 minutes.Take a soft towel or washcloth, dampen it in tepid water and clean your face. Finish by washing your face with cool water and applying a moisturizer. You can even use this as a body scrub.
Beyond Beautiful Skin You can use Multani mitti even to apply it on your hair for shiny, healthy locks. Take three tablespoons of Multani mitti and mix it with an egg. To this, add Amla juice, lemon juice and one tablespoon of beer, mix well. Apply on your hair, leave for about 20 minutes and shampoo.